Aspect Fire Introduce AF-X Fireblocker (UK) Ltd to our Fire Suppression Systems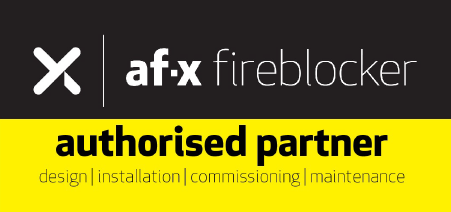 Overview
Most fires start small and unnoticed and are therefore discovered too late.
Aerosol extinguishing systems are able to put out fire directly at the heat, because it does not need water or pressurised gas systems.
On top of that the extinguishing generators can be equipped with thermal switches so that they can be installed as stand-alone units, i.e,. without any control panel and automatic detection, which is ideal for small spaces/cabinets.
Aerosol technology is proven to be suitable for fire classes:
• A -solid material
• B -liquid material
• C -gas
• F -cooking oil and boiling fats
• L -lithium & lithium-ion
• Fire around electricity (<75kV).
How AF-X Fireblocker Works
Extinguishing is achieved by two reactions:
  Chemical (block)
  Physical (cooling)
  The dry compound used in AF-X Nano generators is Potassium (K) based.
  AF-X Nano aerosol compound binds quicker with the unstable free radicals (O&H) than a fire reaction, forming a stable clean compound (KOH) making the free radicals stable.
  This action extinguishes fire without depleting the Ambient oxygen content.
  Solid particles of Potassium (K) within the Nano aerosol have a diameter of around one  part per million (ppm) and remain in suspension in the protected space for at least 30minutes, preventing further re-ignition of a fire.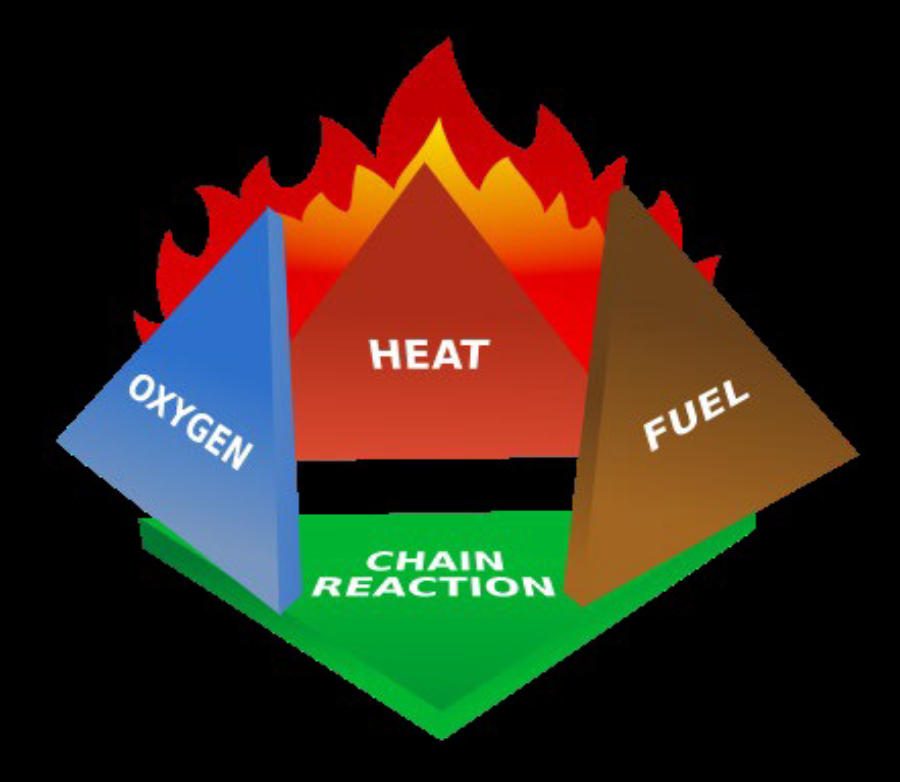 Benefits of Aerosol Technology
No Use of Water
Aerosol extinguishing devices operate with a solid compound that is discharged as a dry aerosol mist into the area upon activation. There is therefore no extinguishing water that can damage your equipment, warehouse or stored goods. Moreover, there is no polluted extinguishing water to damage the environment.
Steady oxygen levels
Aerosol does not enter into a reaction with oxygen and does not dispel any oxygen. The oxygen level will therefore be maintained. The area is safe for humans and animals before, during and after activation, so there is no immediate danger should any staff be unable to leave the area due to an accident. Aerosol is therefore much safer than technologies resulting in a reduced oxygen level or the absence of oxygen altogether.
Compact and lightweight
Aerosol is compact and this technology offers a tremendous economy of space. The subsequent monetary savings are not limited to savings with shipping and transport over other types of fire suppression.
Simple installation
Aerosol systems do not need mains water, reservoirs or storage tanks. Protected spaces do not need to be air-tight, and there is no need for pressure-relief vent systems. Next to these installation advantages, aerosol units are easy to demount should your company move, renovate or change the purpose of the protected area.
Long service life
Aerosol generators are based on a solid compound. By consequence the service life stated for aerosol is usually 10 years, which is in accordance with most international regulations (product life is 15 years). Given normal climatic circumstances, which is usually the case in protected areas, and regular maintenance, there are few things that affect the system's performance.
Features & Benefits
AF-X Fireblocker has significant unique advantages Patented Nano series with worlds smallest aerosol particle.
Particle size just over 1 part per million
Long Hold time
Nano particles suspend for longer
Minimal residual after discharge
Stainless Steel Housing 316 Food Grade S/S
Integrated plug and play connector Easy fit two core connection
Accepts UK fire retardant cable
Applications
Packaged generator sets
Electrical power distribution
Digital infrastructure
Fragile and valuables storage
Renewable energy
Lithium-Ion battery storage & charging
Engineering
Automotive/Aerospace
Food Production
Construction machinery
Boiler Rooms
Heritage buildings
Hazardous products storage