Aspect fire solutions are specialists in the supply, installation and maintenance of FM-200 fire suppression systems.

Overview
FM-200 Is a fast, clean extinguishing agent accepted worldwide. It is suitable for the protection of most enclosed areas. Approved for use in normally occupied areas where personnel safety is paramount.
It is stored under pressure as a liquid in cylinders and only requires a small storage "footprint" the FM-200 Is discharged through a piping network into the protected area.
FM200 is an excellent extinguishing agent Suitable for your comms rooms, server rooms, up to your the largest Data Centres.
How FM-200 Works
It extinguishes the fire largely through heat absorption and chemical reaction at the flame front.FM-200 is electrically non-conductive and non-corrosive, additionally it leaves no oily residue or deposits.When complimented with a post discharge extract system, clean up time is kept to a minimum.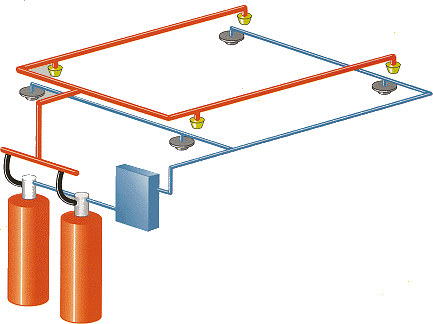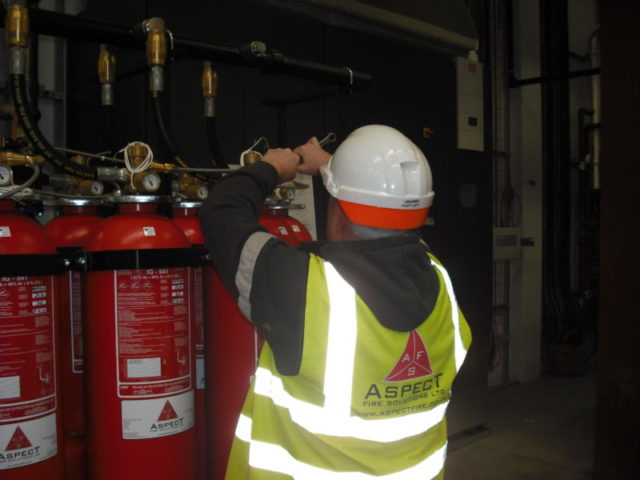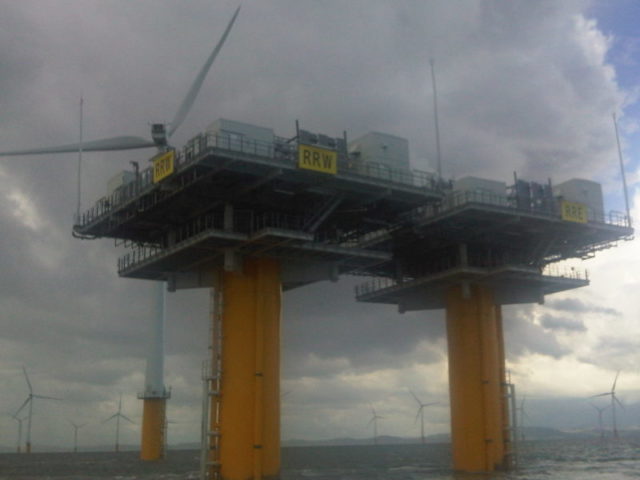 Service and Maintenance
In order to optimise the performance of any fire suppression system service & maintenance in accordance with the relevant standards is essential. We are able to offer a full "24/7" maintenance and call out facility.
Refilling & 10 Year Testing
Should your system discharge or be due 10 year mandatory testing. We can carry this out for you, with a "Service Exchange" cylinder service. Your system can be up and running again with minimum downtime. Contact us to discuss your requirements.
Due to environmental constraints the is limit's on the availability of fm200 please see further on this page a link to the European directive regarding FM200. If you need any further advice, do not hesitate to contact us.
FM-200 Features
Colourless, odourless, gaseous fire suppression
Safe for use in busy/occupied areas
Ideal for areas of critical risk
Small storage area required
Zero ozone depleting potential
Approved for use on class A&B fires
Proven in tens of thousands of installations worldwide
FM-200 Applications
Computer suites and data centres
Gas turbine enclosures
Telecommunications enclosures
Power generation
Museums, archives & data storage