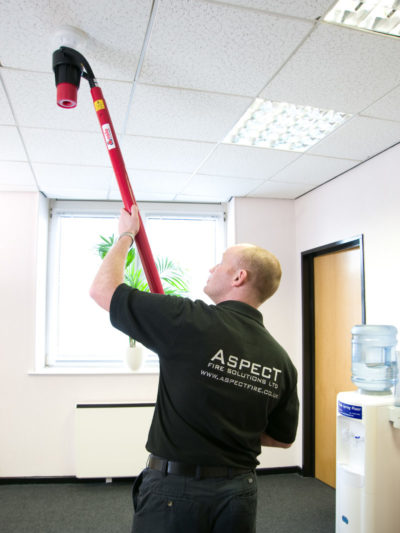 Fire Suppression System Service & Maintenance
"An ounce of prevention is worth a pound of cure" Benjamin Franklin

Words that are never more true than when discussing the service & maintenance of systems designed to protect life and property from the potential devastating impact of fire.
At Aspect Fire Solutions, our network of fully qualified engineers can ensure your systems are in optimum condition by delivering expert service and maintenance solutions that follow the prescribed standards as outlined in BS539 PART1 – 2017.
We offer specialised service and maintenance solutions for the following systems:
Servicing Fire Alarms
Servicing of ANSUL R102 Kitchen Fire Suppression Systems
Servicing High and low pressure water mist
Servicing Emergency lighting systems
Fire Suppression Cylinders 10 year Stretch testing and replacement
24/7 Callout throughout the UK
Centralised Service Control from Service Management Desk
All systems which at some time maybe called upon to operate in an emergency situation and may help in saving life and property.
Wouldn't you want to have the peace of mind knowing that your system will operate to its full potential?
This is why the correct service and maintenance of fire related life safety systems is so important.
Download periodic testing guidance documents
Download Logbook