Aspect fire solutions are specialists in the supply, installation and maintenance of Ansul R-102 fire suppression systems.

In a busy catering environment or large company providing catering for its staff, it is necessary to take adequate precautions against fire to ensure the ongoing, successful operation of your company.
Imagine losing your business through fire damage
In todays commercial kitchens, higher temperature cooking oils, high-efficiency, slow-cooling appliances such as deep fat fryers have combined to make fire suppression more challenging than ever. But the fact remains: the need to protect people and property from fire is crucial. And the system more and more food service operations are trusting to do this is Ansul R-102.
How Does Ansul R-102 Work?
The R-102 system uses tried and tested fusible link technology to quickly detect a fire. It can also simultaneously interface with any gas valve/electrical supply to the equipment the fire is detected on.
The R-102 Suppression agent is discharged onto the fire, forming a solid layer of foam, this instantly cuts off the oxygen supply to the fire, suppressing it within 30 seconds – and cooling it. People are protected and surrounding damage is minimised.
The kitchen can be cleaned up immediately and the restaurant can resume normal operations in the shortest possible time.
We offer installation and a 24/7 call out and maintenance facility for R-102 Systems to keep your system in optimum working order and to keep your business running.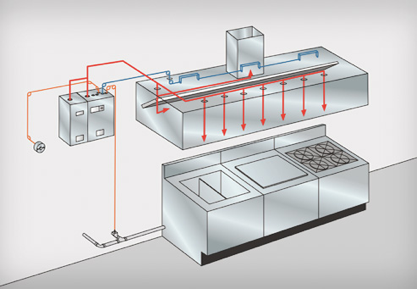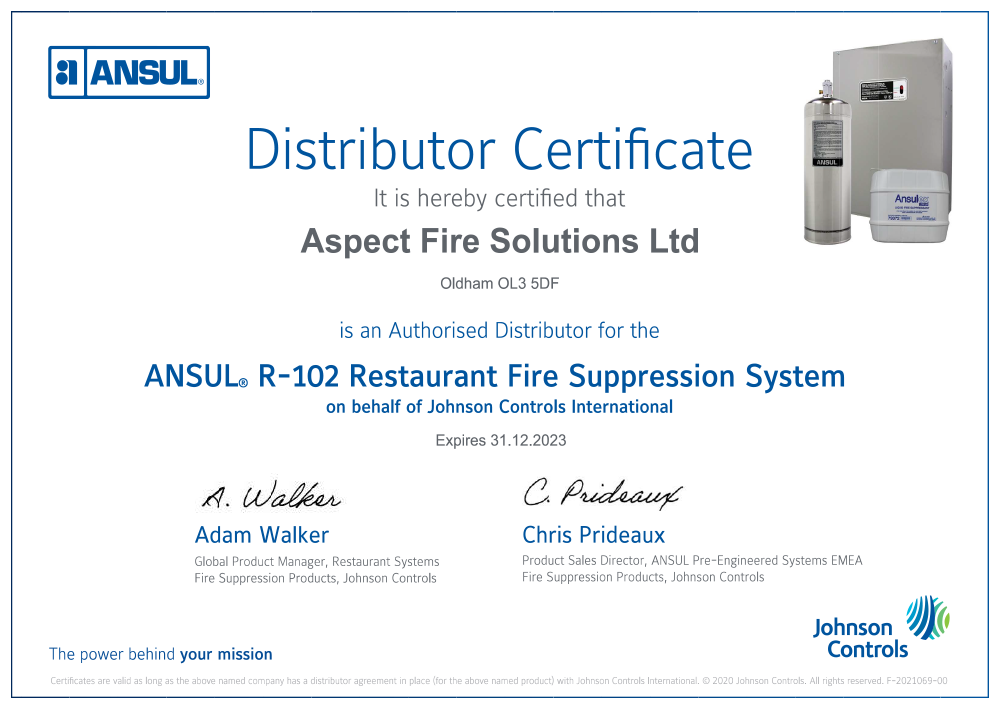 Ansul approved
Aspect Fire Solutions are approved to supply, install and maintain the prestigious Ansul R-102 kitchen fire suppression systems.