Another Comms Room fitted out with an INERTSFE300 Fire Suppression System.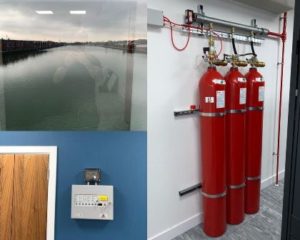 Our environmentally friendly system, safe for people and the environment installed by our own in-house Engineers over a weekend so as not to inconvenience our client.
All commissioned, integrity tested and ready to go.
All that and a fabulous view while working.
For all your fire suppression System, Installation, Room Integrity Testing, service & Maintenance, Please do not hesitate to contact us.