Local news story
Business spark burning bright at Aspect Fire after ten years!
Our local newspaper came to see us in our new offices and we were happy to talk about our company journey over the last 10 years.
The full story can be seen in the business sections at www.saddind.co.uk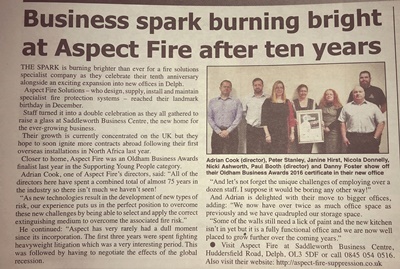 In the picture are:  Adrian Cook (Director), Peter Stanley, Janine Hirst, Nicola Donnelly, Nicki Ashworth, Paul Booth (Director) and Danny Foster.