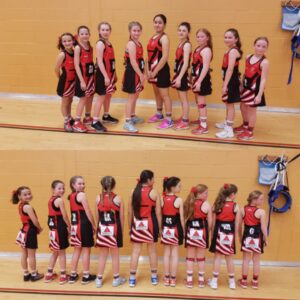 Well its not all fire suppression stories here at Aspect!
We are pleased to announce that we have recently sponsored a local Netball team and we think their new kits look great!
Let us introduce you to the Saddleworth Sharks (U11s) who play in the Bury League. Good Luck girls we hope your new kit inspires great things!  One of our team Janine Hirst (Accounts Manager) is mum to Molly one of the Sharks and here at Aspect we enjoy supporting our staff and helping local teams where we can.
Earlier this year we also sponsored a local Football team – U13's Chadderton Jnrs FC for the 2019-2020 season. One of the players Adam is the son of our engineer Gary.
We hope both teams enjoy their season and we hope everyone will be back playing in league games soon!